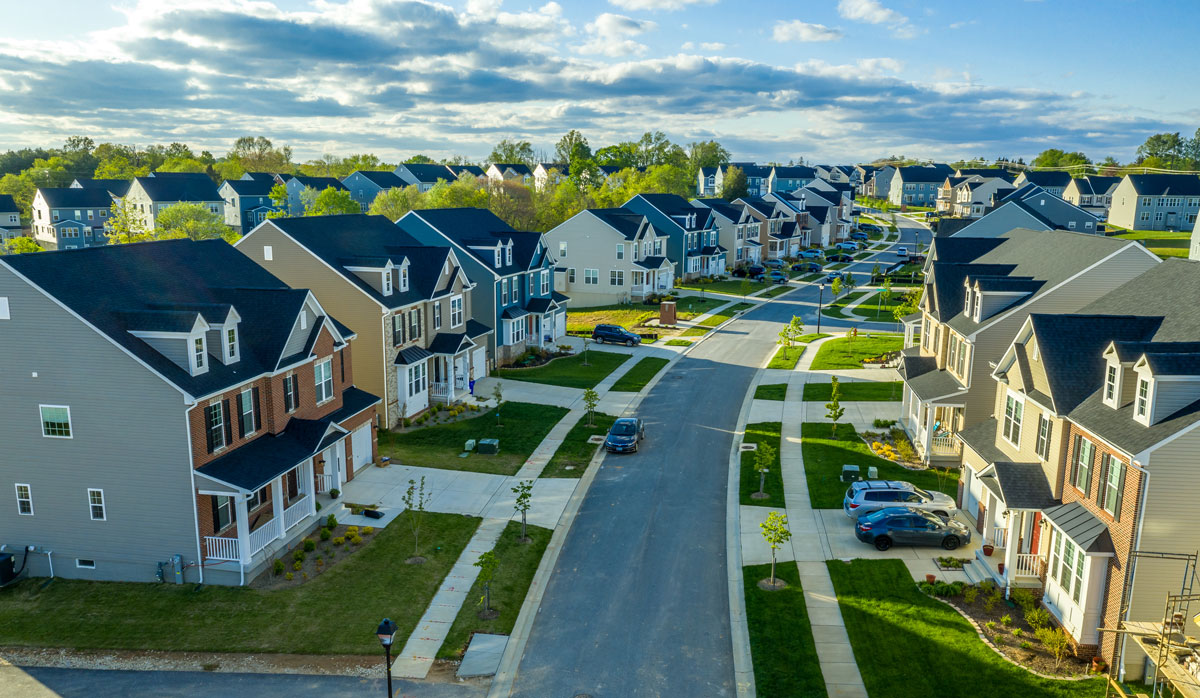 15-Year Mortgage vs. 30-Year Mortgage: Which Is Better?
Thinking about purchasing a home but not sure which mortgage to apply for? Once you've eliminated the less desirable choices, choosing between a 15-year and 30-year mortgage is often all that's left. Okay, but which one is preferable?
Verify your mortgage eligibility (Dec 10th, 2023)
If this is your first time purchasing property, you may be overwhelmed by all the options available to you when it comes to finding a lender and securing a mortgage.
Choosing how long you want to take to pay off your mortgage depends on a number of things. The interest rate and monthly payment are essential considerations, but you should also consider how they fit into your whole lifestyle, income, and budget.
WHAT'S THE DIFFERENCE BETWEEN 15-YEAR AND 30-YEAR MORTGAGES?
The 30-year fixed-rate mortgage is the most common mortgage loan in the United States, but it is not your only choice.
Verify your mortgage eligibility (Dec 10th, 2023)
The 15-year fixed rate mortgage is a popular substitute for the traditional 30-year option. The main difference between the two is the monthly payments. Monthly payments for a loan with a 15-year duration are higher than those for a loan with a 30-year tenure. They'll save tens of thousands of dollars over the course of their mortgage by taking advantage of a shorter term and a cheaper interest rate.
In the beginning, a more significant portion of your monthly mortgage payment would go toward interest. The interest rate on a 30-year mortgage is higher than that on a 15-year mortgage. Therefore the former will cost the homeowner more money over time.
Note: Borrowers who don't expect to stay in their homes for very long may want to look at adjustable-rate mortgages instead of fixed ones because of their attractively low-interest rates at the outset.
Verify your mortgage eligibility (Dec 10th, 2023)
A QUICK LOOK AT 15-YEAR VS. 30-YEAR MORTGAGES
Consider an example of a home loan of $200,000 over 30 years at 3% APR and $975 in monthly payments. $82,970 in interest will be accrued throughout the 30-year amortization period. If the identical loan was taken out over 15 years, however, the monthly payments would be $1,405, and the total interest would be just $38,931.
In this example, the difference between the 30-year and 15-year mortgages amounts to trim over $400 per month. You may end up saving over $50,000 by doing this throughout the loan.
A CLOSER INSPECTION OF MORTGAGES OVER THE COURSE OF 15 VS. 30 YEARS:
The solution might seem to be staring you in the face: You may pay off your mortgage faster with a 15-year loan. You'll spend less of your hard-earned money on interest, which is always a plus.
Verify your mortgage eligibility (Dec 10th, 2023)
A 15-year mortgage may seem the better option on paper, but you should consider your unique circumstances before making a final choice. You should take a close look at your financial situation and determine whether or not you can afford to make the required payments on time. So, let's compare the advantages of both mortgage options.
15-YEAR MORTGAGES: PROS AND CONS
A 15-year mortgage term, like everything else, has advantages and disadvantages.
Verify your mortgage eligibility (Dec 10th, 2023)
PRO: IN 15 YEARS, YOU'LL BE A PROUD HOMEOWNER.
The fact that you'll be a proud homeowner in only 15 years is a nice bonus. At that point, you won't have to worry about making any more mortgage payments. In a lot of people's minds, having no debt at all is a goal worth working for.
PRO:  YOU'LL SAVE IS SUBSTANTIAL AMOUNT
Saving interest payments is a major benefit of switching to a 15-year mortgage term. Lenders are more confident in their ability to anticipate repayment over a 15-year horizon than they are over a 30-year horizon. Thus they charge a lower interest rate for loans with that term.
Verify your mortgage eligibility (Dec 10th, 2023)
PRO: YOU'LL BUILD HOME EQUITY FASTER
Mortgage equity may be increased in property more rapidly with a 15-year term. Your home's equity represents the value of the piece of the property that you really own. The equity is the sum of your home's current market value, less the balance of your mortgage.
You may speed up the process of building equity in your home by paying off your mortgage early. Therefore, if you wish to refinance your mortgage because of a change in interest rates, you may pay for home improvements or acquire an investment property; you can do it more quickly.
CON: THAT YOUR MORTGAGE PAYMENT WILL BE HIGHER EACH MONTH
Before agreeing to a larger monthly mortgage payment, it's important to take an honest look at your monthly budget and evaluate your way of life. You should avoid being "house poor" when all your resources go into paying for your home, and nothing is left over for anything else.
Verify your mortgage eligibility (Dec 10th, 2023)
30-YEAR MORTGAGES: PROS AND CONS
The original American home loan is appealing in its own right.
PRO: LOW MONTHLY PAYMENTS
The 30-year mortgage, with its relatively stable interest rate and relatively small monthly payment, has long been the most popular option for homebuyers. The benefits of a reduced monthly payment cannot be disregarded, even though more of your contribution goes toward interest, and you make twice as many payments as you would with a 15-year term.
There is a lot of variation in family budgets. Each month might bring new expenditures like tuition, clothing, food, electricity, and the urge to save and invest. With a reduced mortgage payment, you'll have more disposable income for things like retirement, education, and house maintenance.
Verify your mortgage eligibility (Dec 10th, 2023)
Compared to a 15-year mortgage, a 30-year one might significantly increase the size of real estate you can purchase. Taking 30 years to repay a higher mortgage might make it possible to buy a more spacious property. It may be impossible if you only have 15 years to repay the debt.
CONS: HIGHER INTEREST PAYMENTS
Naturally, the longer the loan duration, the more interest will accrue during the life of the loan. Due to the extended repayment period, a 30-year mortgage has a higher interest rate than a 15-year one.
CAN YOU PAY OFF YOUR 30-YEAR MORTGAGE IN 15 YEARS WITH EXTRA PAYMENTS?
Want the benefits of a 15-year mortgage but are worried you won't be able to afford the higher monthly payments? If your mortgage doesn't impose a prepayment penalty, you may use any surplus cash to pay down the principal early.
Verify your mortgage eligibility (Dec 10th, 2023)
Note: Your mortgage agreement may include prepayment penalties. You may incur fines if you pay back your mortgage principal before your loan term ends. When deciding on a mortgage lender, it's crucial to find out whether there are any prepayment penalties.
EXTRA PAYMENTS
The freedom to adjust your repayment schedule is a major benefit of extra payment. Paying off your mortgage faster is possible by allocating any windfalls, such as a bonus or small inheritance, directly to the principal.
The smallest contributions may have a significant impact. If you want the additional money to pay down your mortgage, be sure to let your servicer know.
Verify your mortgage eligibility (Dec 10th, 2023)
MORTGAGE REFINANCING
Suppose you feel more secure with a mortgage payment that is fixed for 30 years. Let's fast forward five years to the future, when you've achieved great success in your career and received a substantial pay raise. You might think about switching to a 15-year mortgage term. After the 20 years, you will have paid off your mortgage and enjoyed some of the savings you would have had if you had opted for the 15 years.
THE RECASTING OF MORTGAGES
You may want to explore a mortgage recast if you have a big sum of money you would want to use toward your mortgage and would like to lower your monthly payment. Lenders are willing to accept your payment and recalculate your monthly installments after a recast.
A RECAP OF KEY DIFFERENCES
15-YEAR FIXED-RATE MORTGAGE
Reduced overall interest and financing expenses
A more expedient route to getting out of debt and completely owning your own house
Higher monthly payment
Less money is available for pursuing other financial objectives
Restricted your choices for your house
30-YEAR FIXED-RATE MORTGAGE
Decreased amount due each month
Greater adaptability in terms of your financial plan
Greater diversity in housing possibilities
Higher total interest costs
A higher rate of interest
CONCLUSION: WHETHER YOU WANT IT SHORT OR LONG TERM MORTGAGE, OPTIONS ABOUND
Mortgage loan applicants should give careful thought to the length of their loan. A 30-year fixed mortgage is the most popular option for purchasers, but you should choose what's best for your finances. A shorter loan period often results in higher monthly payments but lower interest rates. Financially stable borrowers who can afford the higher monthly payments might choose 15-year mortgages. Even if you aren't quite ready to commit to a 15-year mortgage, you may still reap the advantages of paying a 30-year mortgage off faster.
Show me today's rates (Dec 10th, 2023)