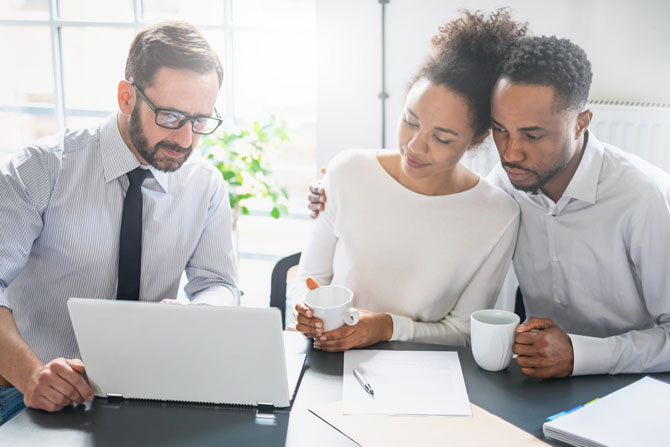 Mortgage Preapproval Affect on Credit Ratings
Does Shopping Around for a Mortgage Preapproval Hurt Your Credit Rating?
For serious home shoppers, especially in competitive housing markets, it isn't enough to be prequalified. You also need to be preapproved for a loan amount equal to or greater than the price of the home you're considering (minus the down payment). 
Verify your mortgage eligibility (Dec 10th, 2023)
That said, stringent preapproval processes can negatively impact your credit rating. This includes a hard inquiry to determine how credit-worthy you are. Hard inquiries can make consumer credit scores drop. 
In this post, we'll explore if preapproval credit checks really hurt your credit score and if it's safe to shop around for a mortgage preapproval.
What Is a Mortgage Preapproval?
In a mortgage preapproval process, an applicant sends in a comprehensive application with full (and often documented) details about income, savings, assets, job history, history of homeownership, and more. 
Verify your mortgage eligibility (Dec 10th, 2023)
Mortgage preapproval requires an applicant's Social Security number or legal equivalent. With that last piece of information, banks and mortgage lenders can access your credit report and credit score.
Preapproval vs. Prequalification
While it may sound like preapproval is the first step of the home buying process, home shoppers can actually take an intermediary step: a mortgage prequalification. During this process, an applicant self-reports basic income and asset details, and the loan institution provides an estimate of how much you can borrow. 
This is an excellent way to determine "how much house" you can afford, especially if you're considering a home to purchase.
Verify your mortgage eligibility (Dec 10th, 2023)
However, a prequalification doesn't carry the same weight as a preapproval. Once you've been preapproved, the lender will give you a preapproval letter that states the loan terms available to you. 
You can then use this letter to show sellers you are a serious buyer and that you can secure a loan for the property. Many sellers won't move forward with a buyer without this proof, especially when other interested buyers do have a preapproval letter.
As a quick summary:
Verify your mortgage eligibility (Dec 10th, 2023)
A mortgage prequalification

is an estimate that shows the loan amount you will likely have access to. It helps you determine your budget.

A mortgage preapproval is a more substantive process that typically involves a lender producing a letter after a preliminary review of credit that outlines the loan amount and terms you may qualify for after a full underwriting review has been performed. 
What Happens When You Apply for a Mortgage Preapproval?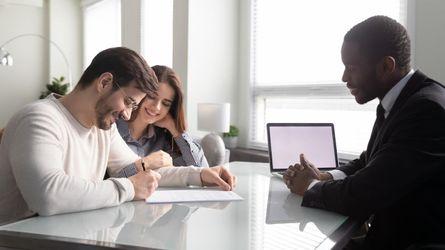 The first step in applying for a mortgage preapproval is to research lenders. You can determine which lenders to use based on their processing speed, the interest rates they charge, their affiliation with your current credit union or bank accounts, or any other factors. Create a shortlist of lenders that may be a good fit for you.
Next, you'll fill out a mortgage application with detailed financial information so lenders can determine your debt-to-income (DTI) ratio and loan-to-value (LTV) ratio. 
Verify your mortgage eligibility (Dec 10th, 2023)
These numbers, along with your credit score, evaluate your "risk" to a lender and help them determine how much they can loan you and what interest rate they can provide those funds for.
At the same time, the lender will run a hard inquiry into your credit score. They'll pull credit reports from Equifax, Experian, and TransUnion that include your FICO score, bill-paying history, and the number and duration of credit lines.
After their analysis, lenders will present an offer with the loan amount and interest rate they consider to be the right fit. That preapproval letter is usually valid anywhere between 60 and 90 days. It gives homebuyers a good length of time to find a home while protecting banks and financial institutions from open-ended risk.
Verify your mortgage eligibility (Dec 10th, 2023)
Short-Term Effects on Your Credit Rating
Hard inquiries into your credit tend to make your scores dip. Why? Because it usually indicates that you're about to take on more debt. However, the dip is usually both small and temporary. 
Home shoppers are also protected when they apply multiple times within a short window; those multiple inquiries will register as a single hard inquiry. 
Even better, new scoring models don't count mortgage preapproval inquiries as a factor when evaluating your credit. As Experian, one of the three main reporting bureaus puts it:
Verify your mortgage eligibility (Dec 10th, 2023)
"…As long as those inquiries occurred within a certain period of time, usually 14-30 days, most credit scoring models will count them as one. The newest scoring systems from FICO and VantageScore will omit the inquiries for mortgage applications. This means you can shop around for the best rates and terms for your loan without being penalized."
Long-Term Effects on Your Credit Rating
In light of the reduced short-term risks, home shoppers face next to no long-term effects for applying for multiple preapprovals. It's an excellent practice for making sure you find the best possible loan terms instead of accepting the first loan terms you receive.
There are long-term positive effects to consider, as well. Getting preapproved, especially early in the process, gives you insight into your credit score and any financial issues preventing you from getting desirable rates. 
Verify your mortgage eligibility (Dec 10th, 2023)
Once you receive your offer, you can make a decision. If you need to work on raising your credit score, you may decide to get preapproved in six months or a year for potentially more advantageous terms. More information is always useful, especially if you're taking on a 15- or 30-year loan.
Does Shopping Around for a Mortgage PreApproval Hurt Your Credit Rating?
Shopping around for a mortgage preapproval doesn't harm your credit rating beyond a small, temporary dip, and even that's disappearing from new credit scoring models. When you think you're ready to buy a home, research a list of at least three to five lenders that fit your goals and apply for loans with each of them. The preapproval letters you receive will:
Help you learn more about your credit rating

Indicate that you're a serious buyer

Help you close on a home faster, especially in competitive markets
Shopping around for a mortgage preapproval? To identify competitive mortgage rates and qualify for a loan package that fits your needs, contact us today. We're happy to help, answer your questions, and help you navigate the home-buying process.
A pre-qualification is not an approval of credit and does not signify that underwriting requirements have been met. Pre-approval is based on a preliminary review of credit information provided to the lender which has not been reviewed by Underwriting. Final loan approval is subject to a full Underwriting review of support documentation including, but not limited to, applicants' creditworthiness, assets, income information, and a satisfactory appraisal.
Show me today's rates (Dec 10th, 2023)