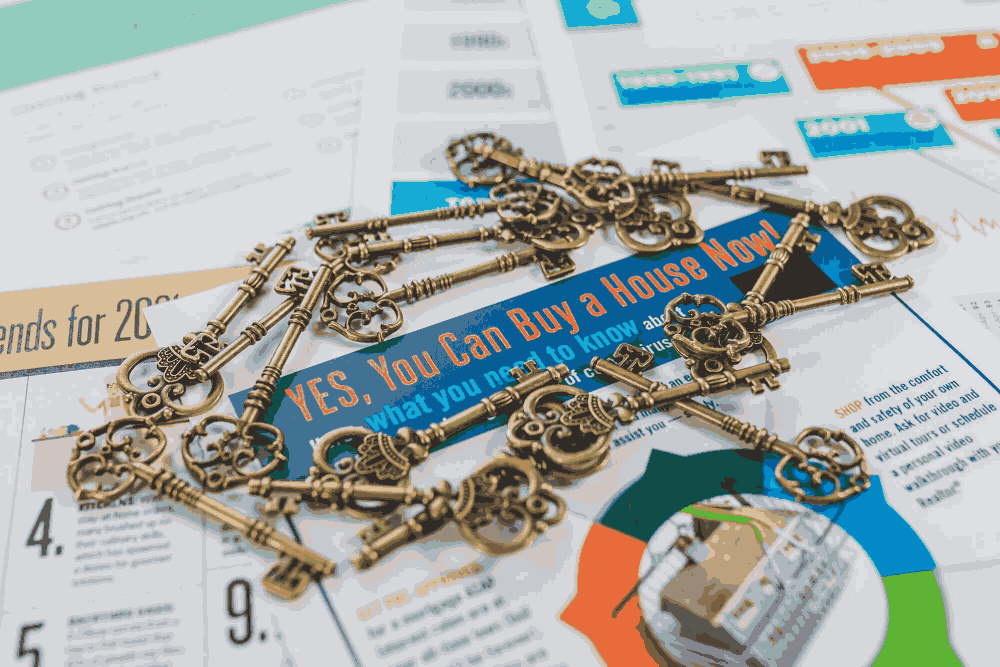 What is a No-Doc or No-Income-Verification Mortgage?
Qualifying for a mortgage gets complicated if you earn income outside a typical W-2, 9-to-5 job. If you're an entrepreneur, artist, or real estate investor, or run a cash business, most lenders won't even give you the time of day. If you've recently changed jobs or immigrated to the US, you'll have similar challenges proving to the bank that you're creditworthy - even if you have substantial savings and a stellar credit score.
Verify my mortgage eligibility (Dec 10th, 2023)
If you think that sounds unfair and shortsighted, we do too.
At True Path Loans, we offer true no-income-verification mortgages (also known as no doc mortgage loans) to folks who have equity or a down payment, but have extenuating circumstances surrounding their income. Even if your earnings are unpredictable or tedious to document, our no documentation mortgage can make the process easy by avoiding income documentation all together and focusing on the equity in the house. Our program is unique because it is not a hard money loan and has no debt-to-income ratios calculated. These 30 year fixed loans are for Primary and Secondary residences. They have No Prepay Penalties and come with Interest Only payment options.
What are the Requirements for a No Doc Mortgage Loan?
Since the Great Recession, gone were the days when you needed absolutely no documentation to secure a mortgage loan, until the Community Development Financial Institution (CDFI) allowed for an exemption to Dodd Frank's Ability to Repay rule.  Through this exclusive mortgage product, we can offer no-doc mortgage loans that allow you to skip the onerous task of verifying your income.  This innovative solution is designed to fill the void that limits access to homeownership for the underserved and bank the underbanked.
Verify my mortgage eligibility (Dec 10th, 2023)
Most banks use your monthly income to ensure that you can make monthly payments on your mortgage. No-income-verification mortgages exempts you from proving your income. Instead, the lender relies on the equity in your home as collateral.
To qualify for a no income verification mortgage, you'll need:
Substantial down payment.

This assures your lender that you have enough skin in the game not to default on your loan. Instead of the typical 3% – 20% down, count on making a down payment of 20% – 30% on a no-doc mortgage. 

Minimum 640 credit score.

Your lender relies heavily on your credit score to be confident that you have a track record of repaying your debts. To qualify for a no income verification loan, you should have a FICO score of at least 640.

Bank statements.

Instead of verifying your income, lenders of no-doc loans verify your assets. Seasoning period is 30 days instead of the usual 60 days on other mortgages.  Assets can also be 100% gifted, which makes this program unlike anything else on the market.
Why Would You Need a No-Income-Verification Mortgage?
You might think that digging up your tax returns wouldn't be such a difficult thing. This begs the question: Who would want a no income verification loan? And why?
Verify my mortgage eligibility (Dec 10th, 2023)
There are a number of reasons you might not want to or be able to verify your income to apply for a typical mortgage. Here are a few of the most common ones.
Your income source is new or impossible to document
If you own a business that's less than three years old, most mortgage lenders will tell you to wait to apply for a mortgage, or they'll require a co-signer. If your business is profitable - just new - a no-income-verification mortgage may be the way to go.
If your business is cash only or some other type of income that's almost impossible to document, a no-income-verification mortgage can help make the loan process easy and stress free with literally NO income documentation needed.  
Verify my mortgage eligibility (Dec 10th, 2023)
No-doc mortgages can also be a boon for people who have just changed jobs or career paths. If you've just switched employers, getting a no-doc loan lets you skip out on years of renting so you can build equity as a homeowner, instead of waiting around to have enough history at your job to check off an arbitrary requirement from the lender.
You do not have accurate documentation of your income
If you're self-employed, your income may look lower than it would at a W-2 job, as you're taking several business-related tax deductions. This works great at tax time, but not so much when you're applying for a mortgage. You may also have trouble proving your income if you have recently immigrated to the United States or worked in a foreign country.
You have investment income
Real estate flippers and retirees have income, but it comes from investments rather than a job or business. As such, some lenders turn up their noses at such mortgage applicants - even when they qualify otherwise.
Verify my mortgage eligibility (Dec 10th, 2023)
You have No Income
Homeowners with no documented income are usually left out of the mortgage market due to not being able to meet the ability to repay requirements of lenders.  Our no-doc mortgage allows for those with no income to access the equity they've built over the years or purchase a home with ease.  Homeowners who inherited homes and are sitting on trapped equity due to no documented income can now put that equity to use.
Your income is sporadic
Musicians, freelancers, artists, and seasonal workers all know that money can be great one month and horrible the next. Most banks are less-than-understanding of this ebb and flow, but no-doc loans can be a good solution for these folks.
You are on a fixed income
Retirees on fixed income are usually limited to reverse mortgages, also known as Home Equity Conversion Mortgages (HECM).  Although a great tool for certain clients, reverse mortgages are getting harder to obtain for credit challenged retirees or those with higher loan to value ratios than allowed on HECMs.  Our No-doc mortgage option allows for retirees to access equity without the hoops that come with doing a reverse mortgage.
Verify my mortgage eligibility (Dec 10th, 2023)
You want to keep your income private
The reasons for this are many, but one way to land a mortgage without disclosing your annual salary is to opt for a no-doc loan.
What are the Terms for a No Doc Mortgage?
Although the qualifications for a no-doc mortgage are different from a traditional one, the terms tend to be similar. Our no-doc mortgage comes in 15 year and 30 year fixed with an interest only option available.
Lenders will charge a premium for borrowers who can't or won't supply the typical documentation used to justify their lending choices. This comes in the form of higher interest rates (at least a couple percentage points higher than an ordinary mortgage would be), higher fees, and a higher down payment requirement.
How to Apply for a No-Interest-Verification Mortgage
If you're curious about whether a no-doc mortgage would work for your situation, give True Path Loans a call. Whether you have a W-2 or not, we can close your mortgage in two weeks to get you into the home of your dreams!
Show me today's rates (Dec 10th, 2023)