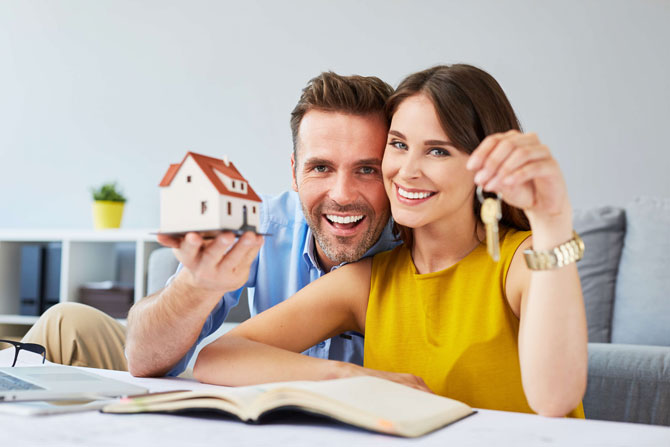 What's the Timeline Between Prequalifying* and Getting Your Home Loan Funds?
Whether it's your first or fifth time, purchasing a home is an exciting experience. But, it can also be a stressful one. There are many tasks to complete and milestones to meet between prequalifying for a mortgage and receiving your funds. 
Verify your mortgage eligibility (Dec 10th, 2023)
Understanding the requirements can help make the process seem a little less daunting. Here's your guide to understanding the home loan process and a timeline to help you visualize it.
Prequalifying for a Home Loan
Before you call up a real estate agent and start viewing homes, you need to take the first step in the home loan process - prequalifying. 
While the prequalification isn't a guarantee that you'll get a loan, it allows the lender to take a look at your finances to determine if you're a good candidate for one. It also lets you know how much you can afford to spend on a home. This process usually takes several days. 
Verify your mortgage eligibility (Dec 10th, 2023)
Taking This First Step Is Essential
Some homebuyers start out looking for their dream home. They locate a real estate agent and find the perfect place. However, if they aren't prequalified for a mortgage, the seller may accept an offer from someone else. Thus, they may lose out on their dream home. 
Prequalifying for a home loan needs to be your first step. Imagine you're selling your home, and you have two offers. One buyer is prequalified for a home loan while the other isn't. Which buyer has more credibility? 
So, be sure to get prequalified before you go shopping!
Verify your mortgage eligibility (Dec 10th, 2023)
Making an Offer on a Home
When you find a home that you like, you'll make an offer to the seller and also pay an earnest money deposit. Your offer will include items such as:
The price you're willing to pay

The amount of your down payment

Name of the closing agent

An expected closing date

Any closing costs you want the seller to pay

Appliances and other items you want the seller to leave in the home
Unless it's a tight market, you probably won't offer to pay full price, which leads to the next milestone on the home loan timeline. 
Negotiating a Home Offer as the Buyer
In many cases, the seller may not accept your first offer but counter with one of their own. This negotiation can last anywhere from a day to a week or even longer. You may not be able to reach an agreement without compromising.
Verify your mortgage eligibility (Dec 10th, 2023)
Essentially, you'll need to decide how much you're willing to give up in concessions to get your new home.
Reviewing the Application and Disclosures for the Mortgage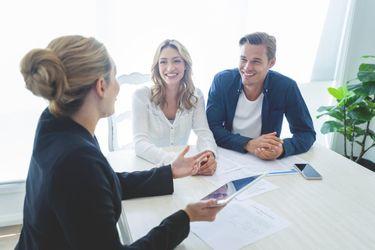 With an accepted offer in hand, you will now move on to completing your mortgage application. You'll also receive disclosure information that includes the loan estimate. This document provides essential info, such as:
Verify your mortgage eligibility (Dec 10th, 2023)
Interest rate

Monthly payment

Closing costs

Prepaid items
You'll need to sign the application before it moves on to the loan approval department. Even if you were prequalified and preapproved**, it needs to be reviewed to receive the final approval and get your home loan funds. You should expect this part of the home loan process to take around three days. 
Conducting a Home Appraisal
Your lender needs to know that the home is worth the amount of money they're loaning you. In other words, they need to make sure their investment is secure. A house appraisal determines the value of the home. In some cases, the appraisal may come in lower than you expected. 
In this case, you may need to decide if you want to provide a larger down payment or abandon your goal of purchasing that particular home. This step takes between seven and fourteen days. 
Verify your mortgage eligibility (Dec 10th, 2023)
Completing the Home Inspection and the Negotiation for the Final Price
Typically, your lender requires a home inspection. This type of inspection reveals things you may not have noticed during your visit to the home (prior to your offer). In some cases, the inspection may reveal repairs that need to be done.
If the inspection reveals issues, you can return to negotiating the sale price of the home. You may require the seller to take care of the repairs before the closing, or you can ask for a lower price. This final price is the one you pay for the home. This process can take three to five days. 
Receiving the Final Loan Approval and Closing Disclosure
Your loan has to go through underwriting to get final approval. Once it's approved, you'll receive a notification along with a Closing Disclosure. The closing disclosure is a five-page form that outlines essential information about the mortgage, including the terms and payments for the loan. This step in the home loan process takes around five days.
Verify your mortgage eligibility (Dec 10th, 2023)
Closing on the Home and Recording the Title
Once you sign the paperwork, you'll close on the house. However, you won't receive your funds on the same day as the closing. It usually happens the next day or during the next couple of days. Once you receive your funds, the title gets recorded. 
From beginning to end, the home loan process takes around 30 days. Buying a home isn't a quick process unless you're paying cash, and the seller agrees to this. 
Since the prequalifying process is a complex one, it's essential that you work with the right lender. The right mortgage company will help you at every step of the home loan process, answer all of your questions, and address your concerns. 
Verify your mortgage eligibility (Dec 10th, 2023)
*A pre-qualification is not an approval of credit and does not signify that underwriting requirements have been met.
**Pre-approval is based on a preliminary review of credit information provided to the lender which has not been reviewed by Underwriting. Final loan approval is subject to a full Underwriting review of support documentation including, but not limited to, applicants' creditworthiness, assets, income information, and a satisfactory appraisal.
Show me today's rates (Dec 10th, 2023)